A blogging pal of mine from way back when, Crazy Eddie, has tagged me in a fun sort of getting-to-know-you (cue tremendously cool Parliament song "Gettin' To Know You") tag that (even though I've been blogging for close to - yikes - three years and some of you probably know me better than I know myself) might offer some insight into my being.
Here are my thoughts, feelings and opinions on...

Music


As you may have noticed, I do enjoy listening to music every now and then. I'd tell you that I love music or that I live for music or that I would be a completely different person without music, but I don't think I have to. It's almost like telling you "I breathe air". Your response (to both questions) would be, "Yeah, so what, me too." In terms of what music I listen to, I think it's no secret that Parliament/Funkadelic rocks my world to no end. The other artists that I've loved most consistently over my life are Prince, Marvin Gaye, Outkast, Michael Jackson, Led Zeppelin and Jefferson Airplane.

Humour


Like Eddie, my life would be a sad tale without the inclusion of humour. What tickles my funny bone most often are Doonesbury, Will Ferrell, Seinfeld, 30 Rock (and most specifically Dr. Spaceman ["Unfortunately, we have no way of knowing where the heart is. See, every human is different."]), South Park and the Fresh Prince of Bel-Air. Cosmopolitan, other blogs (maybe even yours!) Demetri Martin and a well-timed "That's what she said" will do it for me as well.

Video games

I don't even give a fuck, I love Sims and I don't care what you think.


Family
They're alright. My dad saw the Grateful Dead a bunch of times.


Bacon Double-Cheeseburgers
Yesss, please.


Dudes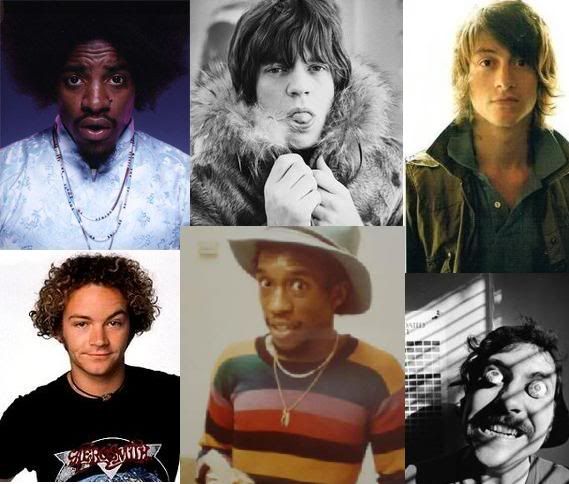 I do enjoy the company of the odd male species, though my blog is specifically a blog that avoids talking about my personal life and most importantly
that aspect
of my personal life. (Nothing against blogs that are about that, cuz it is entertaining, but I'd be way too worried that someone would say what I'm saying about them!) In terms of fantasy, my ideal man would probably a combination of Andre 3000, Mick Jagger, Hyde, Alex Turner, Glenn Goins and Lester Bangs.
Lindsay Lohan
I have hated on her in the past, but the truth is that there is something about her I find charming. Not a big fan of most of her movies and definitely not a fan of her music, but I like a lot of her style and think she has a very cool speaking voice. Also, Perez Hilton kind of pisses me off, so I have taken to starting to actually like a lot of the celebrities he picks on, just because I think he's obnoxious.
Corny sunsets
Love 'em. How can you not! The colours, the atmosphere - it's just an all-around good feeling.
Dark art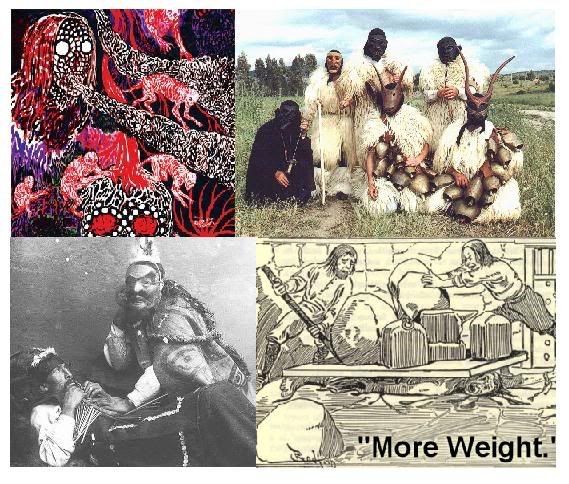 Well, now that you mention it, I do have some pictures saved onto my computer that if they were people, I would consider them "not to be trifled with." If you're talking dark art as in
witchcraft
, well, I'm going to have to plead the Fifth on this one (even though I'm Canadian).
My heritage
I am Canadian, as I
just
mentioned (for those of you with ADD, or short-term memory loss, or the like), but my father is American and my maternal grandparents immigrated from Holland. So, pretty much, I would consider my heritage to be Dutch.
This was such a fun little tag and I won't get all exclusive and tag specific people. If you feel like introducing yourself to your readers a little more (especially if you're a new blogger!), I definitely suggest trying this out.