"A. Link back to the blog that tagged you.
B. Link back to the originator of this meme, which is The Dino Lounge.
C. Create your own list of 20 men that you admire and post them on your blog.
D. Tag 5 other people to particpate in this meme.
E. If you like, please let The Dino Lounge know that you've participated in this meme so he can check out your posting and comment on it. Thanks."
Hmm...20 men I admire. So I guess this is different from a sexy list, though I'm sure these men will be attractive in their own admirability. Frankly, the criteria I use to determine who I put on this list (and I wouldn't put a lot of merit in the numeric order I put them in) is basically how much they inspire me.
I tag two people who I'm excited to welcome back to blogging, two old friends of mine: Maya and Crazy Eddie, my favourite blogger Libby, and two bloggers who are not men, but I sure do admire them: PrettyInBlack and Miss Karen.

20 Men I Admire: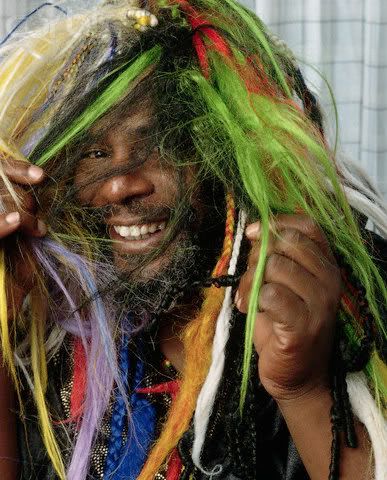 1. George Clinton
Pretty much the source of all good in my life. Incredibly musically talented, and also wise and free.


2. Andre 3000
Incessantly creative, original and brilliant, Andre 3000 is a true find.


3. Prince
Prince is so free-spirited and mysterious, and always true to himself.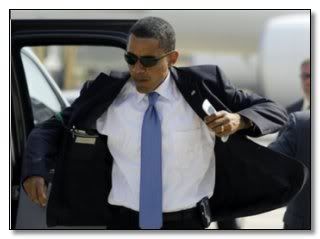 4. Barack Obama
How could you not admire someone whose intent is so noble?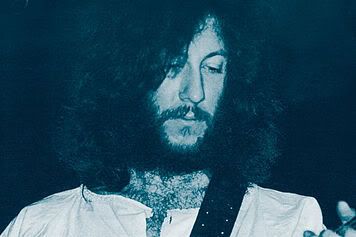 5. Peter Green
His voice and guitar has been such a comfort to me recently. He gives off such warm, kind, sensitive vibes.


6. Hunter S. Thompson
Hunter S. Thompson played by his own rules.


7. The Dude
He does not let circumstance get him down and wears his laziness like a badge.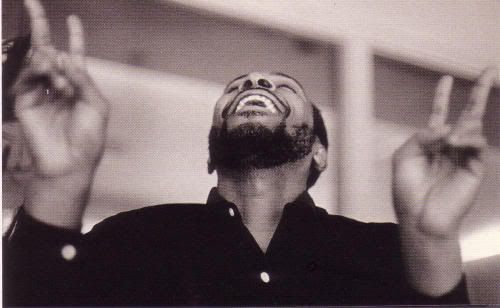 8. Marvin Gaye
Anyone who can make me feel as good as Marvin Gaye does deserves a spot on this list.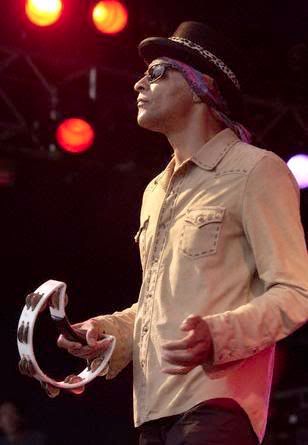 9. Arthur Lee
Sadly, Arthur Lee's genius is not recognized as much as his peers (or even inferiors), but that does not diminish it in any way.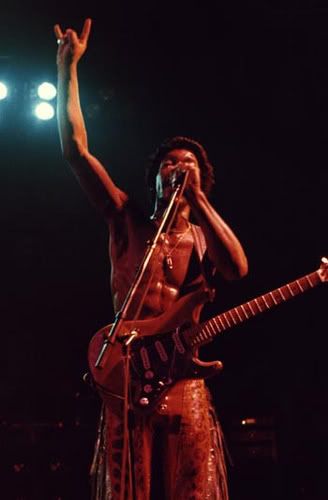 10. Glenn Goins
Glenn Goins and his divine voice mean the world to me.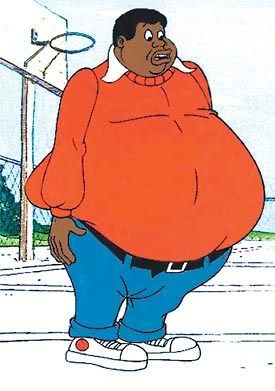 11. Fat Albert
Buried underneath obscene amounts of flesh, Fat Albert has a heart of gold. He's also super chill.
Hey, hey, hey, that cat's okay


12. Sherlock Holmes
Despite being very sexist, Sherlock Holmes was a brilliant, dedicated man whose cold exterior rarely showed the deep compassion he had inside.


13. Jimi Hendrix
Sometimes I can't help but wonder whether Jimi Hendrix was fully human. There's something so extraterrestrial about him and his talents. Either way, he oozed physical and musical beauty.


14. Lester Bangs
The words, the words....I'd give anything to be able to write or speak like Lester Bangs did.


15. Ken Kesey
Some people just seem to know the secret to life. Ken Kesey is one of those people. Though he was a very talented writer (ever heard of One Flew Over the Cuckoo's Nest?) I feel his main work of art was his spectacular life.


16. Garry Trudeau
You probably wouldn't recognize the face, but he's the cartoonist behind Doonesbury, one of my favourite things ever. Witty and wise, Mr. Trudeau is a great man.


17. Frank Zappa
A non-conformist in the truest sense of the word.


18. Albert Einstein
I can't help but admire any scientist who says that imagination is more important than knowledge.


19. Fred Hampton
A member of the Black Panthers Party, he organized a free breakfast program for Chicago's poorest children. He was shot in his sleep by police.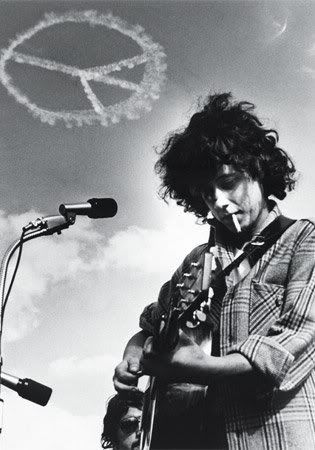 20. Arlo Guthrie
A fantastic, laid-back man, with a phenomenal sense of humour.