I know you, O dedicated Ashcan Rantings readers.
Your first stop on the Internet? Right here. A new post? You're all over it: you peruse (by the original definition) it three times, check out all the links, save the pictures, look up the title on Google (which you noticed for about a year now is always song lyrics), leave what you hope is a really witty comment (it isn't) and then continually check up to make sure no one comments anything wittier than you afterwards.
Yeah, I can read you like a book. I'm not saying I'm not flattered. It warms my heart (but only figuratively) to see your kind words. And at the same time, I'm not saying you're the reason I get up in the morning (the reason I get up in the morning is to caress my Eddie Hazel album and remind it that it too is loved), but my life would be a fraction less really-fuckin-rad without you.

That being said, I feel it is my duty as your guru to hip you to another amazing website.
Sup, cracked.com.
Cracked is a comedy website and....well, I won't beat around the proverbial bush...it's genius. There are many aspects to its brilliance:

There's the fantastic videos by the incomparable Michael Swaim.

6 Viral Videos that Qualify as Child Abuse

There are the interactive Craptions: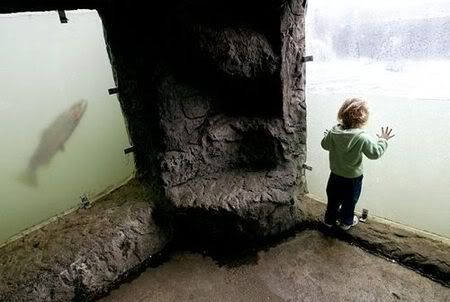 "Timmy failed the 'Pick Which Tank The Fish Is In' test, confirming his parents worst fears that he was, in fact, a fucking idiot."

But, best of all, there are the lists. If you've been faithfully reading my blog (and I know you have), you'll know that I'm something of a fan of lists. From the 5 Celebrity Wikipedia Entries They Clearly Wrote Themselves to the 10 Most Sexually Unappealing Craigslist Postings, I think I've learned more from cracked.com than I have from 12 or so years of schooling, and been more entertained than I have from eighteen billions episodes of Simpsons (and that's not to say I don't find the Simpsons amusing, because I do, it's more of a testament to the importance of cracked.com in my life)

Let's please take a moment to appreciate the epic-ness of how run-on that sentence really was.


Perhaps my favourite of all of cracked.com's articles is the 11 Most Unintentionally Gay Rap Lyrics Ever. A petit sample to whet your appetite:

The Lyric:
"I get paid to rip, step aside, Im'ma blow you." ("Act Like You Want It" by Black Moon)
What He's Probably Saying:
"I get paid to be awesome, now get out of my way before I shoot you."
What We Like To Think He's Saying:
"Relax, I do this for a living, move a little to the left so I can give you oral sex."

The Lyric:
"Now, I never had my dick sucked by a man befo', but you gone be the first, you little trick-ass ho." ("Dollaz + Sense" by DJ Quik)
What He's Probably Saying:
"I'm so much of a badass, you're basically a woman in my presence, so I'm gonna make you blow me."
What We Like To Think He's Saying:
"I've never done this before, you know, let a guy put my junk in his mouth. This is my first time. You little trick-ass ho."

Yeah, there's more where that came from. And you know what? It's updated daily so there's pretty much humour coming atcha faster than you can giggle at it. I know you like that.
So what are you wating for?? In case you couldn't figure out the many links above, I'll make it extra big and simple for ya.

http://www.cracked.com/

For those rare moments when Ashcan Rantings alone can't do it for you...