Everyone knows Fleetwood Mac.


The name probably immediately gave you the image of gorgeous Stevie Nicks in her gypsy garb, possibly with a tambourine in hand, maybe even some white doves flitting about in the background. The music? It's good! Some beautiful songs, like "Tusk", "Gold Dust Woman", "The Chain", have emerged from this band and as far as nice voices go, well, they've got three.
However, before there was Stevie and Lindsay and Christine, Fleetwood Mac was a drastically different band. Gone were the California-kissed, easy-listenin' harmonies - Fleetwood Mac, led by Peter Green, was an amazing British
blues
band.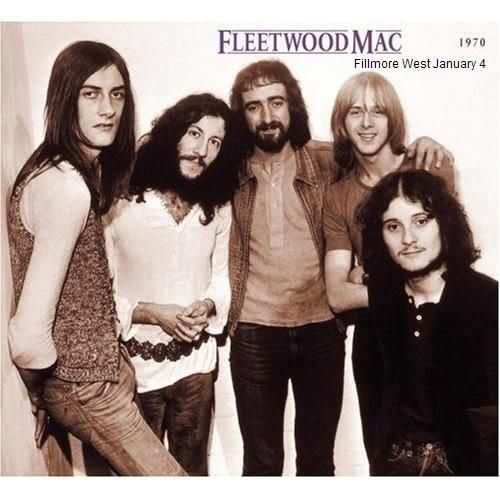 And I sadly neglected to include Peter Green in my
best vocalists post
, which is a terrible mistake. His voice is absolutely breathtaking. He's perhaps best known for taking one tab of acid too many and almost pulling a Syd Barrett, but the fact remains that he is an incredible guitar player, a fantastic vocalist and possesses my favourite non-black voice.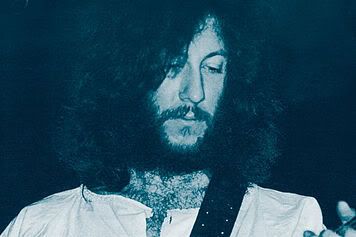 Unfortunately, Peter Green was someone whose talents far outweighed his mental ability to handle "the lifestyle" and his demons got the best of him. Today, he tours with his band, the Splinter Group, and though he never achieved the same level of fame that someone like, say, Stevie Nicks has, clearly there are some people who belong in the spotlight. Though Peter Green was not one of those people, he had so much to offer the music world. Please listen to and enjoy the following performances.
"The Green Manalishi"
-
One of my favourites - you might've heard Judas Priests' cover.
"Need Your Love So Bad"
-
Ignore the fact that this video is mimed. The vocals and guitar are heartwrenchingly beautiful.
"Oh Well (Pt. 1)"
-
Badass, raucous guitar, sometimes giving way to Peter Green's amazing voice (and beautiful smile).
"Rattlesnake Shake"
-
On Playboy TV in 1969 - there's an "amusing" little intro with Hugh Hefner, who calls them "The" Fleetwood Mac.